SmartProcure
SmartProcure is a government procurement intelligence platform. For government agencies, SmartProcure provides invaluable local, state and federal historical purchasing data analytics — driving informed procurement decisions and significant cost savings. For government vendors, SmartProcure informs market opportunities, product trends, and competitive intelligence.
SmartProcure was founded by Jeff Rubenstein with the mission of helping procurement professionals make better decisions, cultivate collaboration and build a greater sense of community. In less than two years, SmartProcure now works with more than 3,800 local, state and federal agencies and connects them with qualified vendors across the nation.
Founder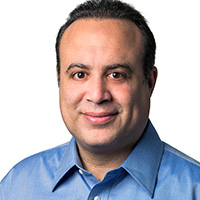 Jeff Rubenstein, CEO
Jeff is an accomplished technology executive, entrepreneur, attorney, patent holder, government procurement expert, data transparency evangelist, and public safety officer. Previous to SmartProcure, Jeff founded Advanced Public Safety (APS) a developer of software solutions designed to enhance the safety and efficiency of public safety officers in the field. Trimble Navigation LTD (NASD: TRMB) acquired APS in 2006. Jeff also played key leadership roles at a variety of startups including Cenetec, Cybergate, ValueWeb and e.spire. Before focusing on the technology field, Jeff practiced law, primarily in the Southern District of the United States, specializing in civil and criminal trial work. Jeff is a graduate of the University of Florida, where he earned his Juris Doctor in 1995 and Bachelor's of Science in Business Administration in 1992. While attending the University of Florida, he served his community as an Assistant Chief for Alachua County Fire Rescue. Jeff continues to serve as an auxiliary law enforcement officer with the Delray Beach Police Department in Florida.