mySidewalk
mySidewalk is a platform that helps organizations use & share data in a more efficient way. By removing the legwork from data collection and analysis, allowing anyone the ability to visualize data at any geography, and making it easy to share all of that information across multiple channels, mySidewalk provides a simple solution for using data to make better decisions.
mySidewalk helps organizations understand and predict change in their communities by answering questions with data like:
What will this community look like in 20 years?
What is the demographic makeup of my project area or council district?
What are the transportation habits of residents?
Where are there high concentrations of vulnerable residents?
Where should we incentivize new growth?
After spending nearly five years focused in online civic engagement and partnering with more than 2,000 organizations, the team at mySidewalk is bridging the gap between quantitative and qualitative data to help create a place where communities are easily understood. Everyone wants to make better decisions and, with the help of a powerfully simple tool like mySidewalk, data can help them decide.
Founder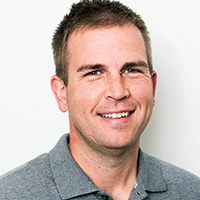 Nick Bowden, CEO
Nick believes that communities can only be as strong as the relationships between the people and places in them. He earned a Bachelor's Degree in Urban Geography from the University of Nebraska at Lincoln in 2005 and spent the next few years at urban planning various firms, including Olsson Associates. In 2009, Nick started his own urban planning and consulting firm, Community ReDesigned, which was acquired in 2011.