AmigoCloud
AmigoCloud is a next-generation mapping technology company, providing mobile Geographic Information System (GIS) solutions with advanced offline support. Available on Android and iOS devices, AmigoCloud makes geospatial data collection, administration, and sharing simple.
Founded by Ragi Burhum and Victor Chernetsky on the idea that "Everything is Somewhere", AmigoCloud is on a mission to build the collaborative tools to put it all on a map. By leveraging modern smartphone hardware, open systems, open datasets, and patent-pending technology, AmigoCloud is changing how organizations and individuals collect, edit, visualize and analyze geospatial data. AmigoCloud believes that Geographic Information Systems should be accessible and easy-to-use for everyone.
Founders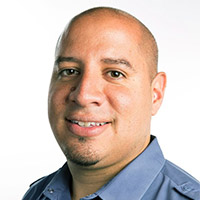 Ragi Burhum, CEO
Ragi began his geospatial career over a decade ago as an engineer at ESRI, where he worked on the Geodatabase team creating, designing, and maintaining ArcGIS core components. At Microsoft, he worked on the main GIS data pipeline of Microsoft Flight Simulator. He ran a successful GIS consulting company in the Bay Area where he helped organizations like NVIDIA and CSR with their GIS challenges. In addition to founding GeoMeetup, the largest developer-centric geospatial Meetup in the world, Ragi is also heavily involved in Open Source GIS Software (he is an active OSGeo Charter member) and often contributes code to O.S. geospatial projects (e.g. as a committer in GDAL) that are the foundation of several Open GIS applications worldwide.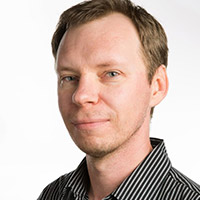 Victor Chernetsky, VP Mobile
Victor has several decades of experience working on computer graphics, Geographic Information Systems and embedded devices. Prior to AmigoCloud, he worked on a range of projects from satellite tracking and space receiving stations to 3D visualization of high-resolution GIS data. Previously, for almost a decade at Delphi, Victor worked on embedded automotive navigation systems. Later, at Pioneer Research, he developed high-precision inertia positioning systems that leveraged gyros, accelerometers and other next-generation sensors.