SeamlessDocs
SeamlessDocs is enabling paperless government by providing the tools to convert any static document into a dynamic, smart and secure online form that can be completed and e-signed from any device. SeamlessDocs is the new standard in government forms.
Chachi and Jonathon met while Jonathon was working at his outsource paper processing business and needed a developer to help automate a couple of functions. They had immediate rapport and the one project turned into many. They often joke that they have been working together so long that they not only complete each others sentences, but actually complete each others ideas. Jonathon handles all business aspects and Chachi manages all coding and technology decisions.SeamlessDocs initially focused on small businesses but as the platform and its functionality have matured they have graduated into working with Governments of all sizes on making them paperless.
Founders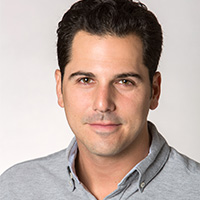 Jonathon Ende, CEO
Jonathon was born in North Jersey and ventured off to Emory University where he double majored in Business and Philosophy. Post graduation, and ever the entrepreneur, Jonathon helped grow his family's autoparts business and founded his own outsourced paper processing business servicing the legal industry.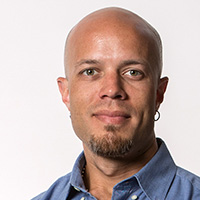 Chachi Camejo, CTO
Prior to joining SeamlessDocs, Chachi was a partner at a successful NY based digital agency working on projects for AARP, Make-A-Wish Foundation, AOC, international real estate groups and other enterprise companies. Chachi has been writing code for the past 18 years and wrote his own Content Management System framework in 2003 that is still in use today. Cringing every time he had to fill out a tax form by hand he immediately feel in love with the idea of automating the paperwork process and immediately got to work with Jonathon building SeamlessDocs.