Mark43
Mark43 is a cloud-based law enforcement platform that is helping to keep our communities safe by changing the way police officers collect, manage, share, and analyze data.
Mark43 has reinvented the law enforcement paperwork process which includes everything from arrest and incident reports to investigations. After spending thousands of hours with on-duty police officers on the streets and in patrol cars, the Mark43 team gained a comprehensive understanding of the law enforcement process, rules, and regulations — which are the foundation of the robust Mark43 platform. The additional analytical tools built into the platform empower insights, showcase criminal connections, and further investigations, which led to the arrest of hundreds of murderers, sexual predators, gang members, and other violent criminals in just the first few months post-release of the platform. Mark43's first customer is the Washington, D.C. Metropolitan Police Department and 37 other law enforcement agencies in the District of Columbia.
Founders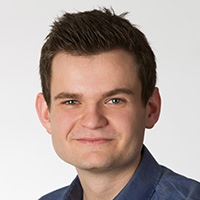 Scott Crouch, Chief Executive Officer
Scott currently divides his time between setting the direction of Mark43, working with police executives across the country, and patrolling the streets with officers that use the Mark43 platform. Before Mark43, Scott worked on nano-technology research at Harvard University. Scott graduated from Harvard with a bachelors of science in electrical engineering.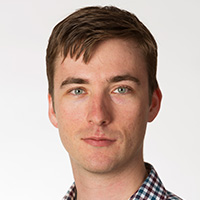 Flo Mayr, Chief Deployments Officer
Florian works with clients and engineers to ensure that Mark43 is seamlessly integrated into the tools and workflows already present in police departments. Florian graduated from Harvard with a bachelors of science in mechanical engineering. At Harvard he also spent time as a researcher in criminal network and gang analysis and rowed his way to several national championships with the Harvard Lightweight Crew Team. Florian grew up in Ontario, Canada and routinely enjoys driving tractors when visiting family.
Matt Polega, Chief Product Officer
Matt works with police officers, product managers, and designers to ensure delivery of innovative and easy-to-use features. Prior to founding Mark43, Matt spent time building airplanes. He graduated from Harvard with a bachelor of science in mechanical engineering and was a hammer thrower and the captain for the Harvard University Men's Track and Field Team.
Recent Tweets
First responder tech desperately needed an overhaul for agencies, and the citizens they serve. Hear our cofounder… https://t.co/9iOWOFglKF
👏 A step in the right direction to support our first responders. If your agency could benefit from COVID-19 docume… https://t.co/t0nt2cjhfb
Is your agency struggling with adequate staffing resources and tracking exposure data during COVID-19? Check out ou… https://t.co/FNZGmIDdfj
Follow @mark43